TECNALIA Research & Innovation is the first privately funded Applied Research Centre in Spain with a team made up of 1,400+ experts (225 PhDs) who work to improve people's quality of life by generating business opportunities for companies. For this purpose, TECNALIA has four branches abroad: Germany, France, Italy and Serbia and is represented in 22 locations worldwide. It has been granted 396 patents and promoted more than 30 spin-off companies. The research centre has been involved in 377 EU projects in the European FP7, leading 81 of them. TECNALIA is participating in 230+ H2020 projects, coordinating 47 of them. TECNALIA responds to the trust of companies and other leading research organisations in their relevant sectors. It is a key agent in the ERA – European Research Area. It is actively participating in the governing bodies of several European Technology Platforms, PPPs and JTIs (EEB, FOF, SPIRE, ARTEMIS…). TECNALIA is an equal opportunity employer. Current ratio of female/male employees is 43/57. TECNALIA Health Division is a founding member of the IISART society (iisart.org) and is coordinator of the COST Action CA16116 on Wearable Robots for Augmentation, Assistance or Substitution of Human Motor Functions (wearablerobots.eu).
Key persons in NIMA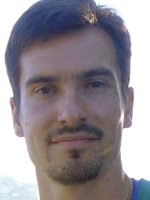 Dr. Pierre Barralon
NIMA Project Manager
TECNALIA Research & Innovation
More info here
---
Dr. Matija Štrbac
NIMA Research Team Member
TECNALIA Serbia Ltd.
More info here
---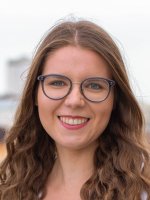 Dr. Milica Isaković
NIMA Research Team Member
TECNALIA Serbia Ltd.
More info here
---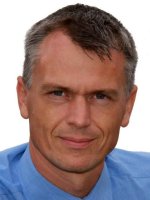 Dr. Michael Obach
NIMA Communication, Dissemination and Exploitation Coordinator
TECNALIA Research & Innovation
More info here
---